OUR EXPERTISE TO SUPPORT YOUR EVENT
A person in charge of the general coordination of your event.
Our team of project managers is at your disposal to carry out your event.
The project manager is your preferred contact and works to ensure that your event meets your expectations and objectives.
The project manager follows the evolution of the congress and ensures its general coordination.
In coordination with the accounting department and the treasurer of your association/society, the budget of the event is regularly adjusted and validated.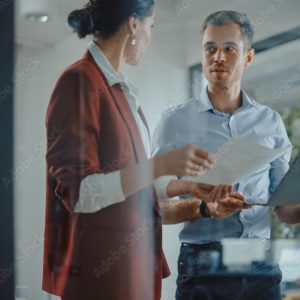 Registrations & accommodation
Our team is handling registrations, hotel reservations and will be present onsite to welcome your participants during the congress.
Registration is usually the participant's first contact with the conference organization.
It is therefore essential that this first approach is as fluid as possible, fast and trouble-free. Our myCongressOnline platform allows them to have a personal account on which they can find their personal history (orders, payments and documents) about all the conferences they attended. 
Our dedicated team manages each step of the registration process and will be present at your event to welcome your participants.
Statistics are also provided on a regular basis to the main organizers.
Our reservation and accommodation management service will be at your disposal to set up the best solutions: find and negotiate rates, coordinate hotel details, implement online reservations, handle individual and group bookings.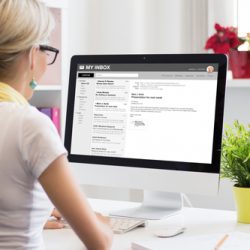 A person in charge of the implementation of your program, in contact with the Scientific Commission.
The scientific project manager assists you in the elaboration of the program and ensures its feasibility according to the availability of your speakers and rooms.
He/she supervises speaker and guest management with personalized support (accommodation, transportation, training for hybrid or virtual congresses).
He/she can also attend Scientific Committee meetings in order to support the development of the program. Finally, he/she manages the online program available on the congress website that is updated on a daily basis.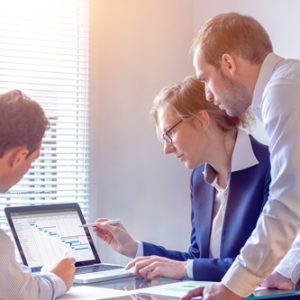 ABSTRACT AND TEXT MANAGEMENT
A complete submission management tool, from submission to publication.
Our myCongressOnline platform allows us to manage the online submission of several types of content: abstracts, articles in PDF format, video proposals, workshops or symposia.
Our dedicated team provides assistance to submitters, checks submissions, manages online evaluations and sends results to submitters.
Finally, we can also implement the layout provided by the publisher (self-published, or with a publisher like Elsevier, Springer, …) to export a complete abstract book ready for print.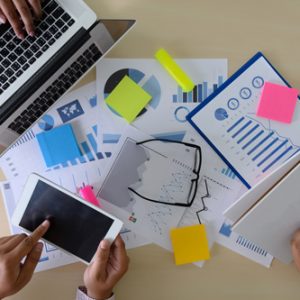 A department in charge of relations with the event's partners and service providers.
Over the years, our commercial team has created strong links with the partner companies present during various events.
They will be in charge of partner acquisition, managing the exhibition space and setting up all the necessary promotional and logisitical support documents.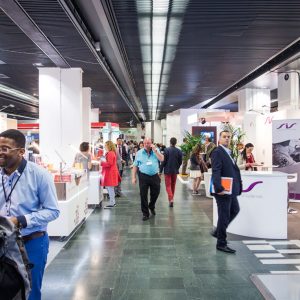 A selection of tools is available to make your conference a success, hybrid or virtual.
Our domain is evolving and we know how to stay close to our clients and partners because business models have and will change. We anticipated the growing importance of digital events by investing in Research and Development.
We were thus able to develop our own digital solutions platform «myVirtualCongress». This has enabled us to expand our areas of expertise and client portfolio in 2020/2021 through successful, controlled digital events in new formats.
MCO Congress supports you in this important change.
Our broadcast platform allows live streaming or "video on demand". Our team can also adapt its configuration: studio TV, live streaming from one or multiple rooms, or even the integration of a tool like Zoom.
It allows you to broadcast and promote your scientific contents, and your community will be able to interact with your speakers. 
Finally, this communication support will showcase your industrial partners, giving them the opportunity to contact your participants (in compliance with GDPR regulations).
Your participants: they can register as usual. They can watch the presentations live and/or offline, depending on the formula you choose.
Your speakers: they will be fully supported by our teams. Each speaker will be introduced to the process and set up (pre-recording of their presentation, remote connection test, technical support at all times). 
Your program: broadcast on the platform, with a dedicated domain name. The program is dynamic and customizable. It can be displayed by day, by session, by type of content, … and offers a search tool by keywords.
Your partners: our platform integrates multiple partnership possibilities: advertising banners, organization of online symposia, virtual halls and stands, product catalogue, etc.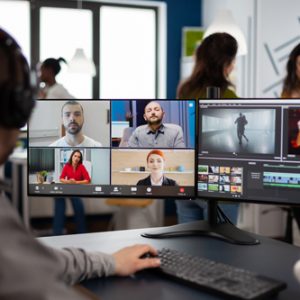 COMMUNICATION AND INNOVATIONS
A department in charge of promoting your event with the target audience.
The first mission of this division is to attract and retain your target audience.
The creation of a website and/or a mobile application for your congress, the definition of a communication strategy on social networks, but also our advice for the promotion of your scientific contents are all actions that will help you reach your objectives.
Our communication department advises you in the elaboration of your communication strategy, and implements all resulting actions:
1. Elaborate your communication strategy
2. Define the specifications of marketing / communication projects and actions
3. Create various promotional tools and communication supports
4. Implement the relevant actions
5. Measure the performance and optimize our actions / tools continuously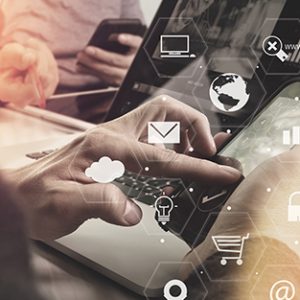 Creating communication medias
The visual identity of your conference, your association or your company must be marked, identifiable and thoughtful.
The graphic studio supports you in all your communication projects in order to develop your visual identity. According to your needs, the studio can offer the following services:
branding & graphic identity
design of printed media
design of signage and promotional materials
design for the web
video & photography